DECIDE's early medical abortion by phone service
Hours
| | |
| --- | --- |
| Monday | 8:00am - 6:00pm |
| Tuesday | 8:00am - 6:00pm |
| Wednesday | 8:00am - 6:00pm |
| Thursday | 8:00am - 6:00pm |
| Friday | 8:00am - 6:00pm |
| Saturday | 9:00am - 1:00pm |
Services
Early medical abortion - up to 10 weeks
What do I need to do to have an abortion here?
Arrange an early medical abortion by phone, from anywhere in Aotearoa New Zealand.
You can self-refer to this service.
DECIDE's early medical abortion (EMA) by phone service is provided by The Women's Clinic. It's an option in the first 10 weeks of pregnancy.
If you can't or don't want to visit a clinic, contact us directly from anywhere in New Zealand and, if clinically appropriate, we can arrange an early medical abortion over the phone for you. We can arrange delivery of medicines directly to you, or to a pharmacy of your choice.
If early medical abortion isn't an option for you, or you want to visit a clinic, we can help you find an alternative provider.
Free call 0800 DECIDE (0800 332 433), or complete this ask for an appointment form.
What will it cost?*
Cost for New Zealand citizen/resident
Free abortion services to any pregnant person eligible for publicly funded healthcare in New Zealand, located anywhere in New Zealand. There may be costs for ultrasound.
Cost for non-New Zealand resident
Early medical abortion by phone from NZ$950. Contact us for more information.
*Approximate prices valid at 26 April 2023. Prices are subject to change without notice.
What happens for an early medical abortion by phone?
DECIDE's early medical abortion (EMA) by phone service is provided by The Women's Clinic (Magma Healthcare).
You'll have a phone appointment at a time that suits you.
We'll explain medical abortion, any risks, and take a medical history from you to make sure that medical abortion treatment is suitable for you.
We'll organise blood tests and any other investigations that you need.
At the time of your appointment, you can ask questions.
Tell the doctor or nurse:
If you're taking other medicines prescribed by your doctor. They might interfere with the treatment.
If you're breast-feeding. If you decide to have an early medical abortion, you'll need to stop breast feeding for at least five hours after taking the first medicine, and throw away any milk you produce in those five hours.
Early medical abortion is not suitable if:
Early medical abortion may not be suitable if:

The first day of your last period was more than 70 days ago.
You have ever had a bad reaction or are allergic to the medicines used.
You have an intrauterine device (IUD). This must be removed first so you will need to go to a clinic for this.

You have a medical condition such as a heart complaint, high blood pressure or diabetes.
You suffer badly from asthma or are on long-term steroid treatment for any other reason.
You are anaemic or have a bleeding disorder or are receiving anticoagulants.
If early medical abortion is suitable for you, we can either:
(a) send you the abortion medicines by courier in a plain package, to a safe address that you choose, or
(b) send a prescription for the medicines to a pharmacy you choose, for collection.
Delivery by courier package
If you choose (a) the courier package, there is no charge. The package is tracked. It doesn't need to be signed for but you can request this. It usually takes 2-4 days to arrive. Note. Medicines by courier is an option in the first 9 weeks of pregnancy only.
Pick up at pharmacy
If you choose (b) we will ask you the name and location of your pharmacy of choice. We will check that the pharmacy will give you the medicines. Your prescription will be sent to the pharmacy within 2 working days. Your medicines will be free to collect. Note. Medicines by prescription to a pharmacy is an option for people who are under 9 weeks and 6 days of pregnancy (pharmacy opening days allowing).
The package contains:
Instructions on what to do and when.
Mifepristone tablet.
Misoprostol tablets.
Tablets for pain relief.
A special pregnancy test designed to check that your abortion is complete.
After talking to your doctor or nurse you might also be sent medicines for feeling sick (nausea) and contraceptives in your package.
You take the medicines at home or a place you feel comfortable.
Follow the instructions in your package.
Before your early medical abortion
You can organise:
Sanitary pads to use while you are miscarrying.
A support person to be with you after you take the second tablets (the misoprostol).
Kete or other container for the pregnancy remains if you want to bury it. Read about what happens to pregnancy remains after an abortion.
Access to a telephone and transport in case you need advice or help.
The procedure
During the entire procedure, you will be supported by our team, 24 hours a day, via phone 0800 DECIDE.
STEP 1:
Swallow 1 mifepristone tablet with water.
This blocks the hormone that is necessary for the pregnancy to continue.
STEP 2:
24 hours later you then place four misoprostol tablets inside your mouth or put them in your vagina.
This causes cramping and the pregnancy to pass or miscarry.
Putting misoprostol in your mouth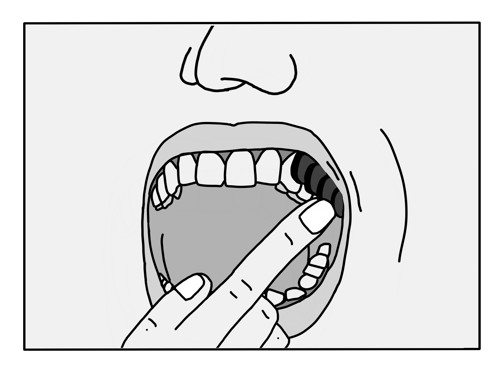 Put the 4 tablets between your upper cheek and gum. It might taste chalky and unpleasant.
Let the tablets dissolve for 60 minutes.
If there is still some bits of the tablet left after 60 minutes, swallow them with water.
OR
Putting misoprostol in your vagina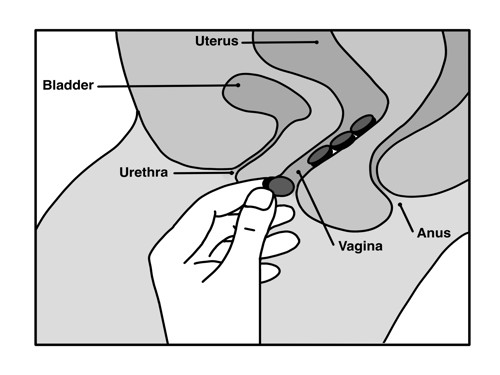 Put the 4 tablets as high as you can in your vagina so that they do not fall out.
It might be most comfortable to put them in while you are squatting or lying down.
Lie down for 60 minutes after putting the tablets in your vagina.
STEP 3:
You should start bleeding within a few hours of taking the second medicine or putting the tablets in your vagina.
During the procedure
Read about what to expect during an early medical abortion.
STEP 4:
We'll call you the day after you have taken the misoprostol tablets to check in and see if it sounds like you have miscarried.
STEP 5:
21 days after you miscarry take the pregnancy test in the package we send, to check the pregnancy has ended.
If the pregnancy test is positive you need to contact us. Bleeding and cramping are not proof that the abortion is complete.
Accessibility

We can provide your phone appointment using the NZ Relay Service. Please add what you need on the booking form.

Translation services

We can provide your phone appointment using phone translation services. Please add what language you need on the booking form.

Privacy

Your notes will only be shared with your GP or family doctor if you agree.

Female practitioner

All our practitioners are female.

Contraception

The nurse will talk to you about contraceptive options. We can provide you with the progestogen-only pill or condoms. You can ask for contraception to be sent in your package.

For LARC contraception, you will need to see your GP or visit Family Planning.

Counselling

Abortion decision counselling, pre-abortion and post-abortion counselling are available by phone.
Find an abortion provider

Search to find an abortion provider in your region, or a remote early medical abortion (EMA) by phone service.

Information you enter will be private and anonymous.